We recently had the pleasure of hosting delegates from the German General Consulate in Shanghai at the Momenta headquarters in Suzhou, China on October 13th.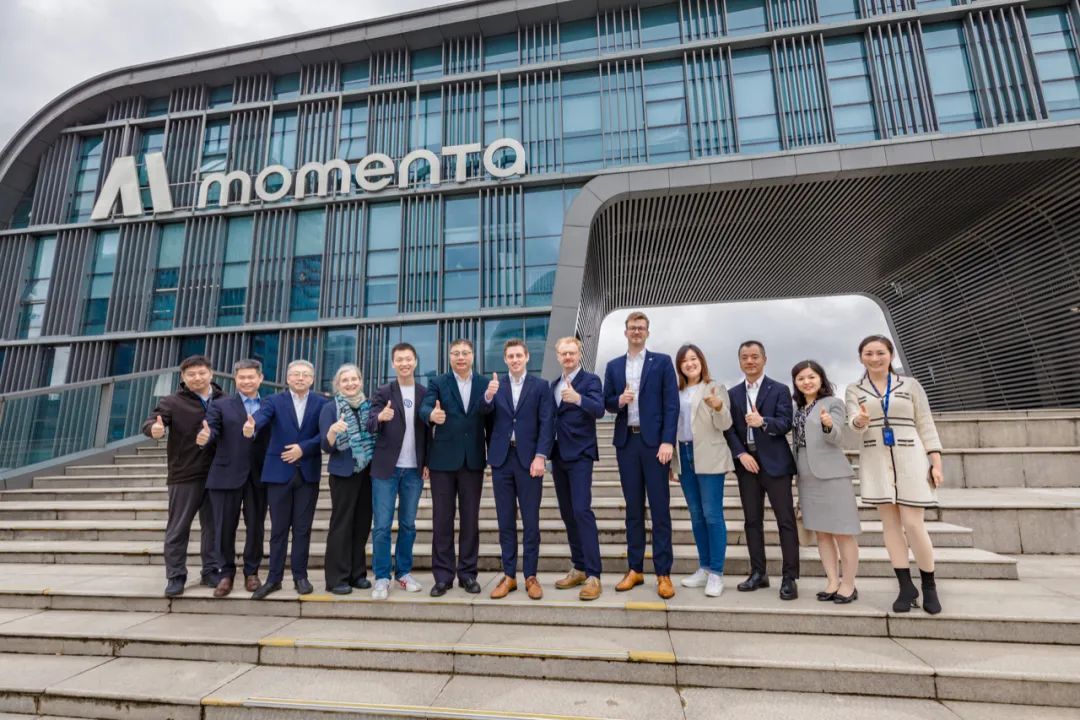 During the visit, our CEO Xudong Cao expressed in his warm welcome speech, "Germany has a well-established automotive industry and foresees the essentials in technology R&D investment. As such, in the field of autonomous driving, there's significant potential for collaboration between China and Germany.
Since its establishment, Momenta has been committed to addressing the challenges of this field, we look forward to fostering partnerships both domestically and abroad to advance autonomous driving technologies."
Deputy Consul General Mr. Lukas Meyer, Chief Representative of GTAI (Germany Trade and Invest) Ms. Corinne Abele, and E-Mobility and ICV Project Director of GIZ (Deutsche Gesellschaft für Internationale Zusammenarbeit) Mr. Stefan Bücke, etc., were among those who test-drove our autonomous driving products.
Momenta's ability to handle intricate road scenarios such as non-motor vehicles, pedestrians, road construction, etc. evidences rapid strides of Chinese companies in autonomous driving technology.
The visit motivates us to continue developing cutting-edge autonomous driving technologies, contributing to future mobility not only in China and Germany, but globally.