Data-Driven

Data-driven algorithms in full process with less cost and higher effciency vs.
rule-based algorithm.

Massive Data

Covering real scenarios and corner cases with massive data.

Closed Loop Automation

Highly automated and efficient toolchain to process the massive data
and solve the problem at low cost.
CLA enables us to quickly and cost-efficiently process, filter and label massive amounts of data and deploy our algorithms against more applications and driving scenarios. This drives our algorithms to become smarter and more sophisticated, leading to efficient iteration and improved performance of our technology and solutions which in turn generates more data that we can use to refine our algorithms.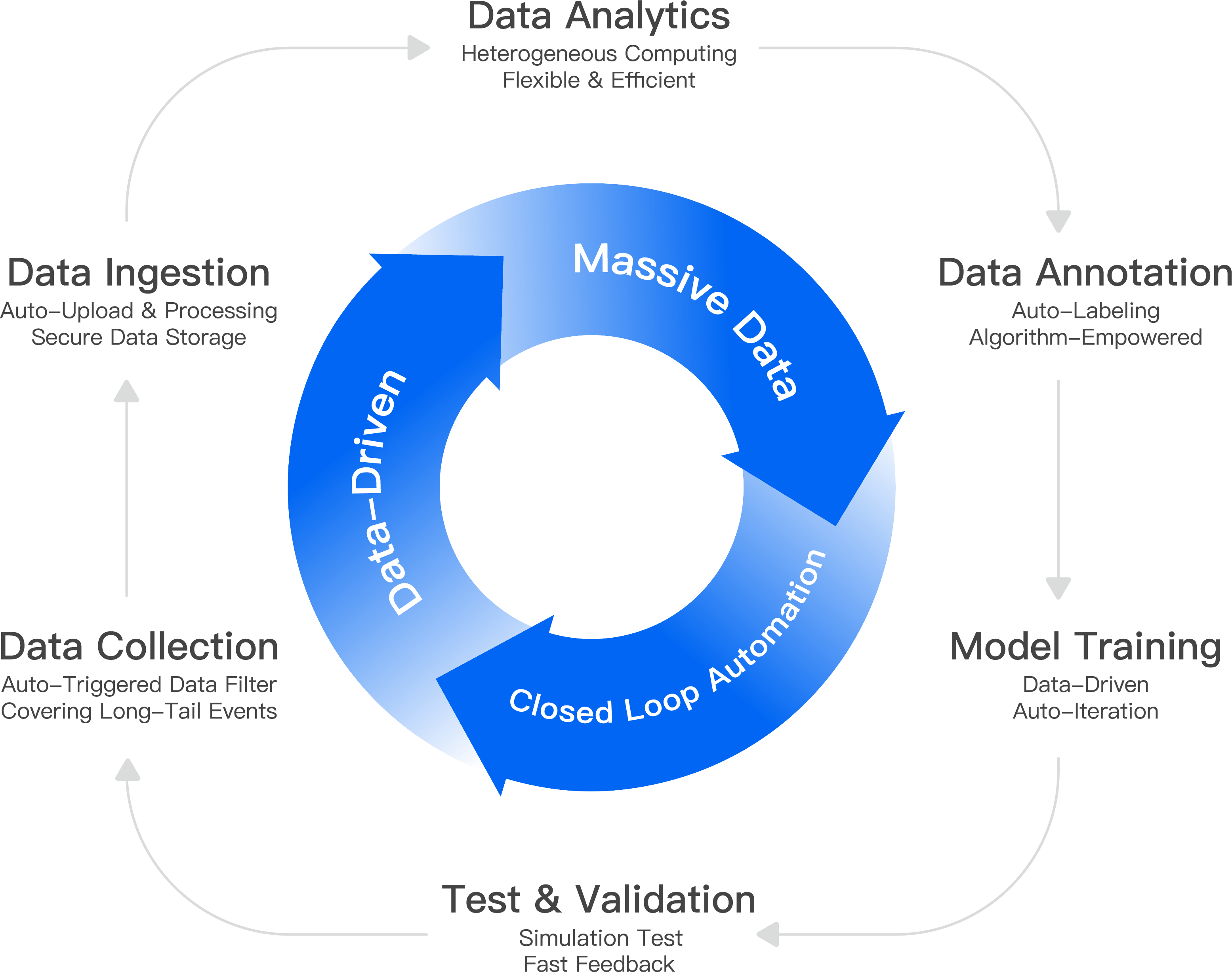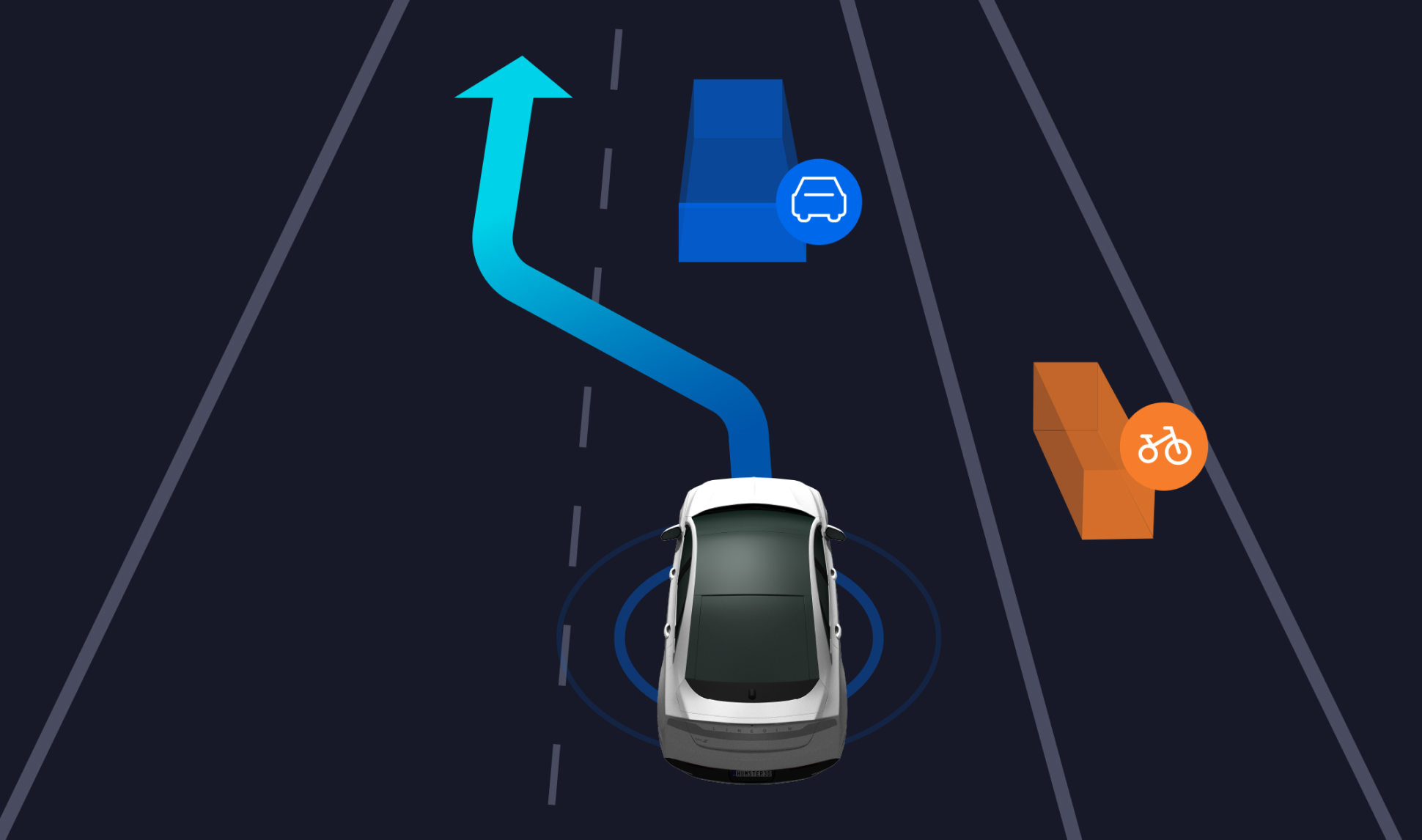 Data-Driven Perception

Our perception algorithms transform sensory information into actionable information about the vehicle and its environment in real time. Over the years, our world-leading experts of deep-learning have built proprietary algorithms which achieve high detection accuracy, with rich features, an engineering-friendly architecture when running in vehicles.

Human

Human keypoint detection

human pose and adction recognition

3D positioning and motion prediction

Vehicles

1000+ vehicle models recognition

Bounding box in 3D space

Motion prediction

Road

Lanes and guide lines at intersections

Road signs detection and recognition

Traffic light recognition

Free space recognition

Chinese Scenarios

More complicated VRU behaviors

Different traffic sign and boundaries

Unique vehicles in China

HD Map

HD Map for autonomous driving entails features of precision, freshness and scalability. 3D positioning of the surrounding environment is reconstructed by extracting semantic information from 2D images and fusing with GPS and IMU data. "Live" map which powers various levels of autonomous driving is automatically generated from vehicles with low-cost and mass-produced sensors. HD Map is used by different autonomous driving software modules such as localization, planning and control.

Data-Driven Path Planning

Leveraging our [proprietary] AI deep learning technologies, our planning algorithms guide vehicles through a variety of driving moves. Under our data-driven approach, our planning algorithms efficiently adapt to traffic rules or driving styles in new scenarios compared with the more commonly used rule-based approach. This allows our planning algorithms to achieve high scalability as it avoids the large engineering effort to constantly update planning algorithm logic.